More Sky Less Roof™
Our range of glass roof lanterns and rooflights are all designed to let natural light flood in from above and are suitable for flat roofs. Perfect for creating that 'architectural feel' and giving the feeling of extra volume and dimension to any room. They are constructed fully in aluminium to make them both minimal in look, but strong and durable.
Whether you are replacing an existing roof or are in the process of building a new extension, a lantern roof from Affordable is an ideal way to draw more light into your room. Our lanterns offer exceptional benefits, unmatched by any other roof on the market. The internal and external design complements our ranges of aluminium doors and windows.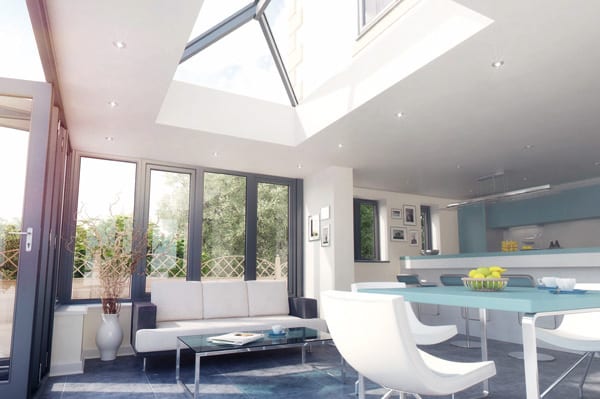 Full aluminium roof systems from Atlas are some of the thinnest and lightest available. Aluminium components have strength with slim sightlines, which means that you can have a room filled with light and optimal views of the sky. The Atlas system has no clunky bars or support ties either, so there is no extra clutter to spoil the aesthetic.
This unique design creates a feeling of more sky and less roof –  giving you visible elegance to your roof design and appearance. Less is definitely more.
Strength and thermal efficiency
This unique system design is pure engineering magic. Super strong, light, 40mm aluminium box rafters create slim, elegant roof profiles with excellent thermal performance.
The versatility of the aluminium box section rafters and creative design solutions have removed the requirements for outdated bulky hood covers on lantern roofs and Edwardians.
Increased roof strength means the design aesthetics and clear sightlines achievable using the slim Atlas profiles remain unmatched by any other manufacture, creating a roof that can suit any dwelling.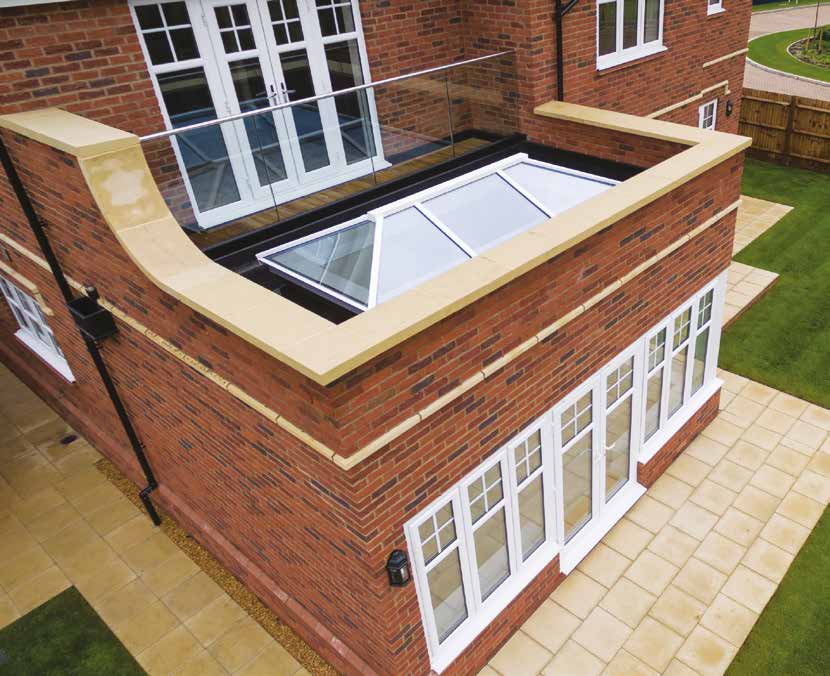 Atlas Skyroom Orangery roofs combine a luxurious style with superior construction and unrivalled skyward views.
Year round comfort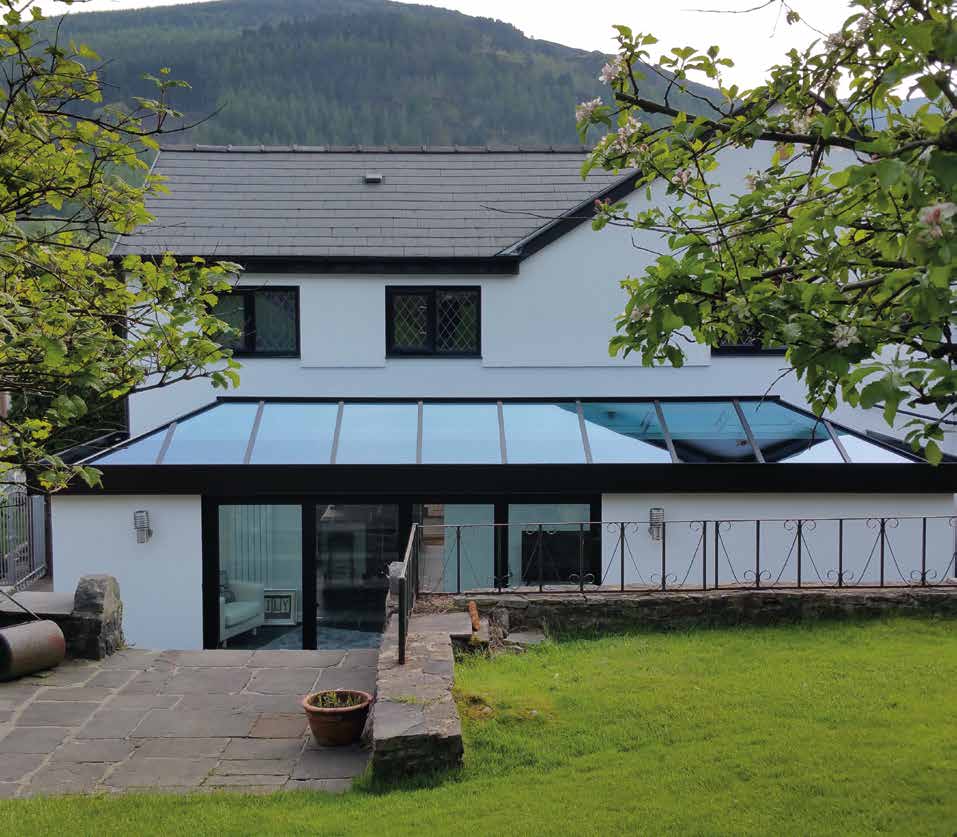 Whether your Atlas roof is large or small, you can still achieve a comfortable, year-round, living space. There are lower risks of condensation forming, and your heating and air conditioning costs will be reduced.
The thermal performance of a roof system is measured in u-values. Atlas roofs have a rafter u-value of just 1.5 W/m2k, which is twice as efficient as the nearest competitor system.
By triple glazing your new roof, the overall u-value could be as low as 0.7W/m2k!
As with all aluminium products, one of the major benefits is that they can be powder-coated to any RAL colour. The inside and outside finishes can also be totally different colours, allowing you to match existing decor. Perhaps you are looking for a modern anthracite grey to suit your windows, or the traditional style of Painswick – we can do it all. most importantly, our powder-coated surfaces are engineered to last.
Whether you are building a new extension or renovating an existing garden room, we can help you design a perfect roof to match. They are complemented by slim aluminium bifolds and our flagship flush aluminium windows.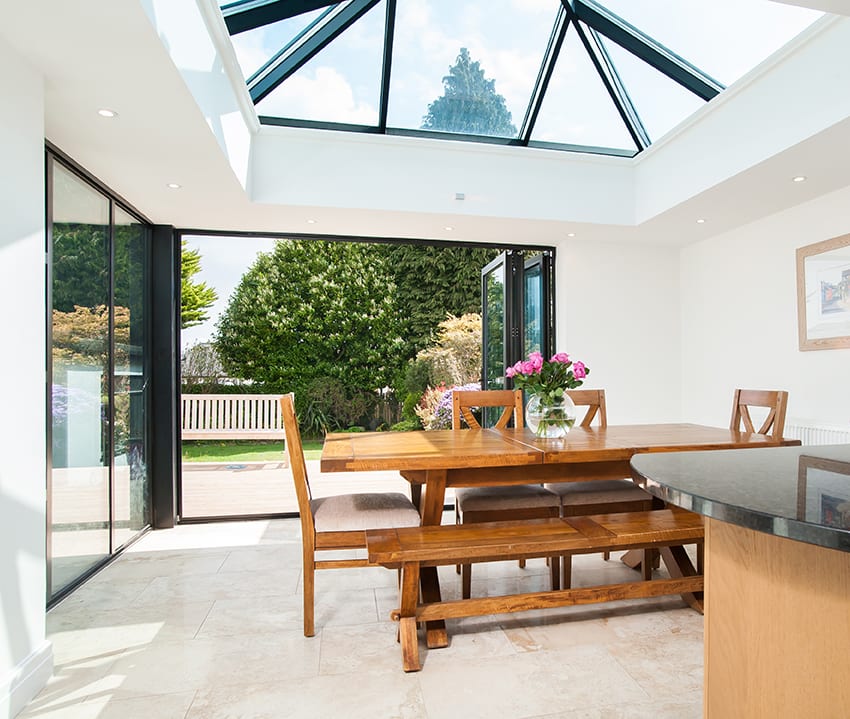 Full Aluminium – NO PVCu Caps Internally
SLIM External Ridge & Internal Radius End Detail
Internal appearance echoes traditional timber construction
Thermal insulation in this roof makes the room comfortable all year round.
Ball Finial Available
Can be powder coated to any RAL colour
Compliments our entire Aluminium range perfectly.