Modern, versatile & energy-efficient Flush Windows
Windows manufactured from aluminium are virtually maintenance free, offering a quality, durable solution available in many styles. A thermally broken aluminium frame, with a polyamide bridge, is designed to reduce heat loss. Aluminium windows are strong, durable and have minimal sightlines, making them the premier choice for your next project.
In addition, our windows come with high security locking systems built in as standard. There are wide ranges of both traditional and modern handles to complete the look. Our flush look window is a perfect match with slim aluminium bifolding doors that can be made with the same powder-coated finishes
Flush Aluminium Windows
Our flagship Flush Look Aluminium Windows are designed to look like traditional wooden casement windows. With opening sashes sitting level with the outer frame, you get the look of a flush casement window but with all the benefits of a modern aluminium window system.
Whats more, the sightlines of just 101mm from sash to sash are not only slim but pleasing to the eye with balance and proportion. The clean, minimal flush looks are complemented by concealed night ventilation and the mullions and transoms are concealed too.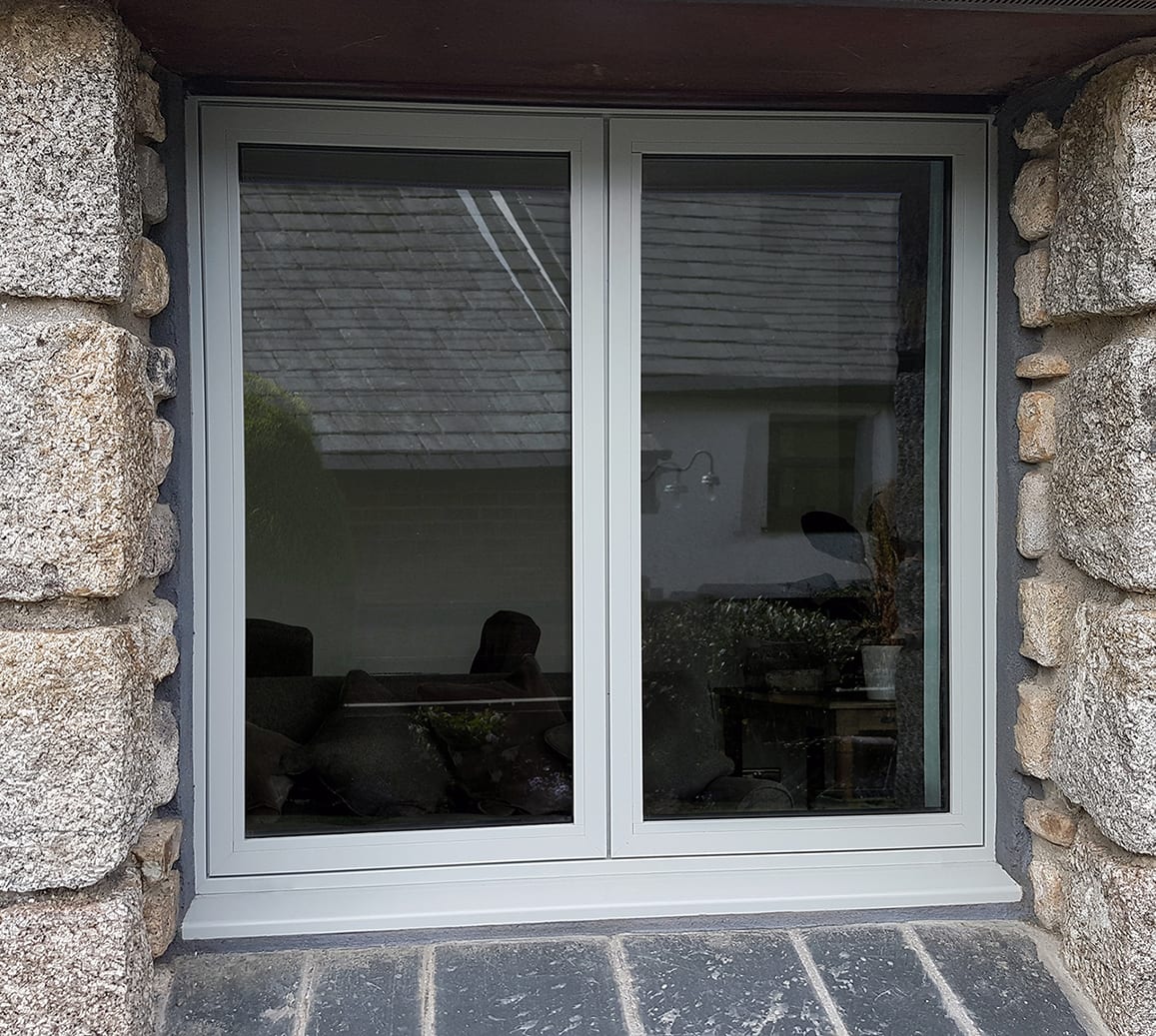 Built to last
Our affordable aluminium windows are highly resistant to corrosion and rust whilst offering strength and durability. Aluminium is extremely recyclable and very environmentally friendly – it's lifespan is measured in decades instead of just years.
Aluminium windows also allow you to have your windows coloured in any of over 200 different RAL colours.  It is even possible to have your windows manufactured to have alternate colours on the inside and out.  All our products are painted in a polyester powder coat finish, which is renowned for not fading or flaking.
Colour Options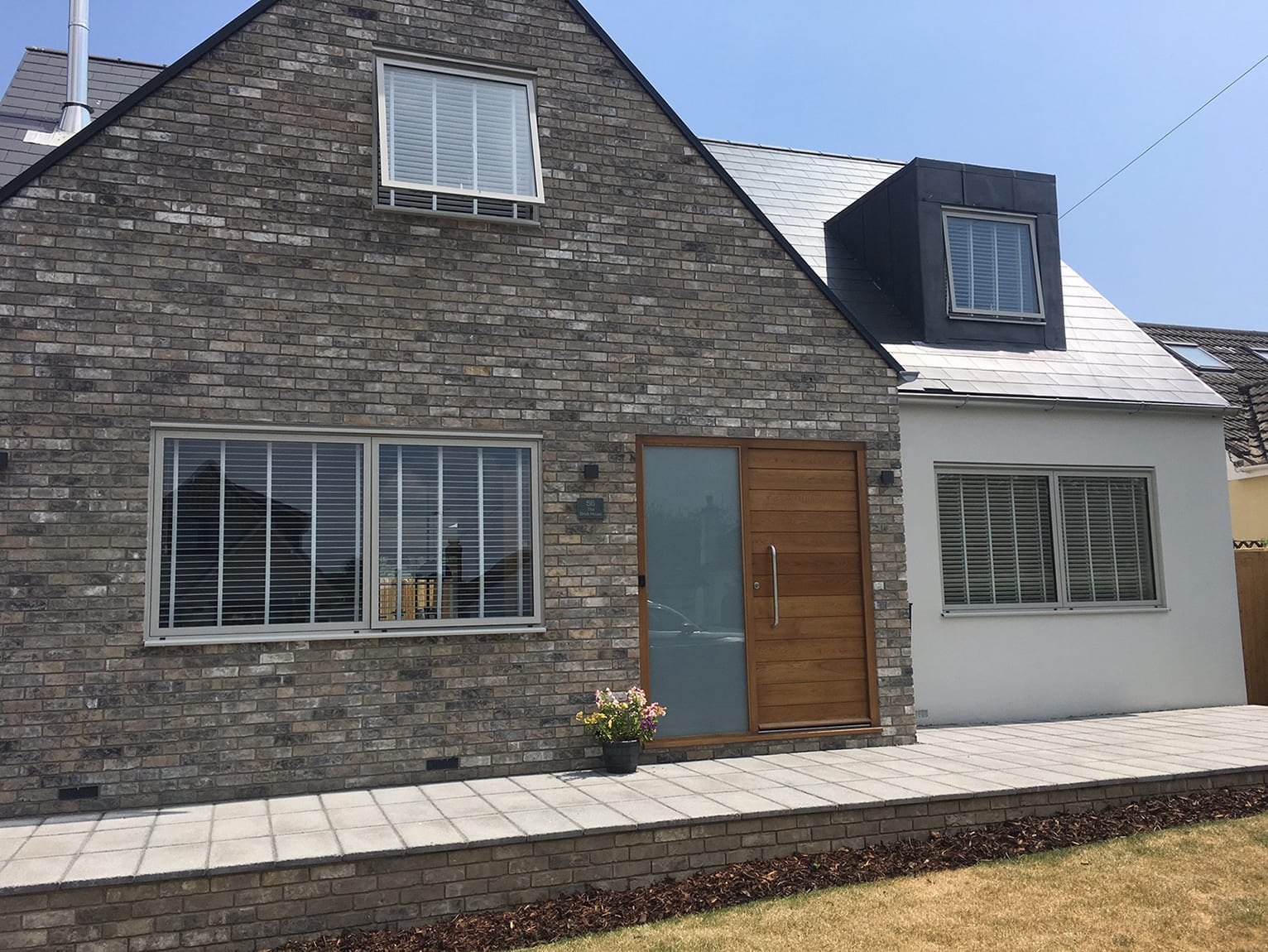 Windows can be powder coated in any of over 200+ RAL colours. In addition, most of those are available in matt or gloss finishes too! Dual colour finishes are also available, offering one colour outside with another colour inside.
If you are looking for an even more luxurious finish, additional premium colour ranges include metallic paints, textured surfaces, and their anodised effect finishes as well.
Safe, secure, and Aesthetically Pleasing
We have a choice of concealed night ventilation with an integrated head. This ensures that the stylish and slim look of your new Flush Aluminium Windows will not be disrupted by visible trickle vent canopy hoods.
The windows are fitted with multi-point steel locking mechanisms that exceed British Standards for security. Night Vents are lockable and key-locking handles are supplied with all opening lights.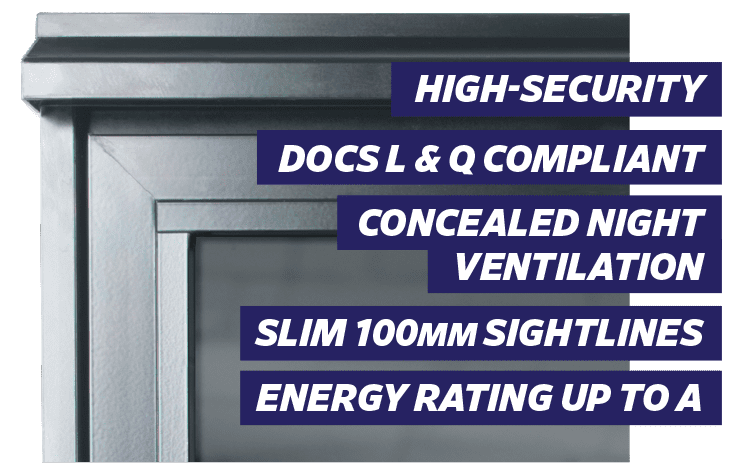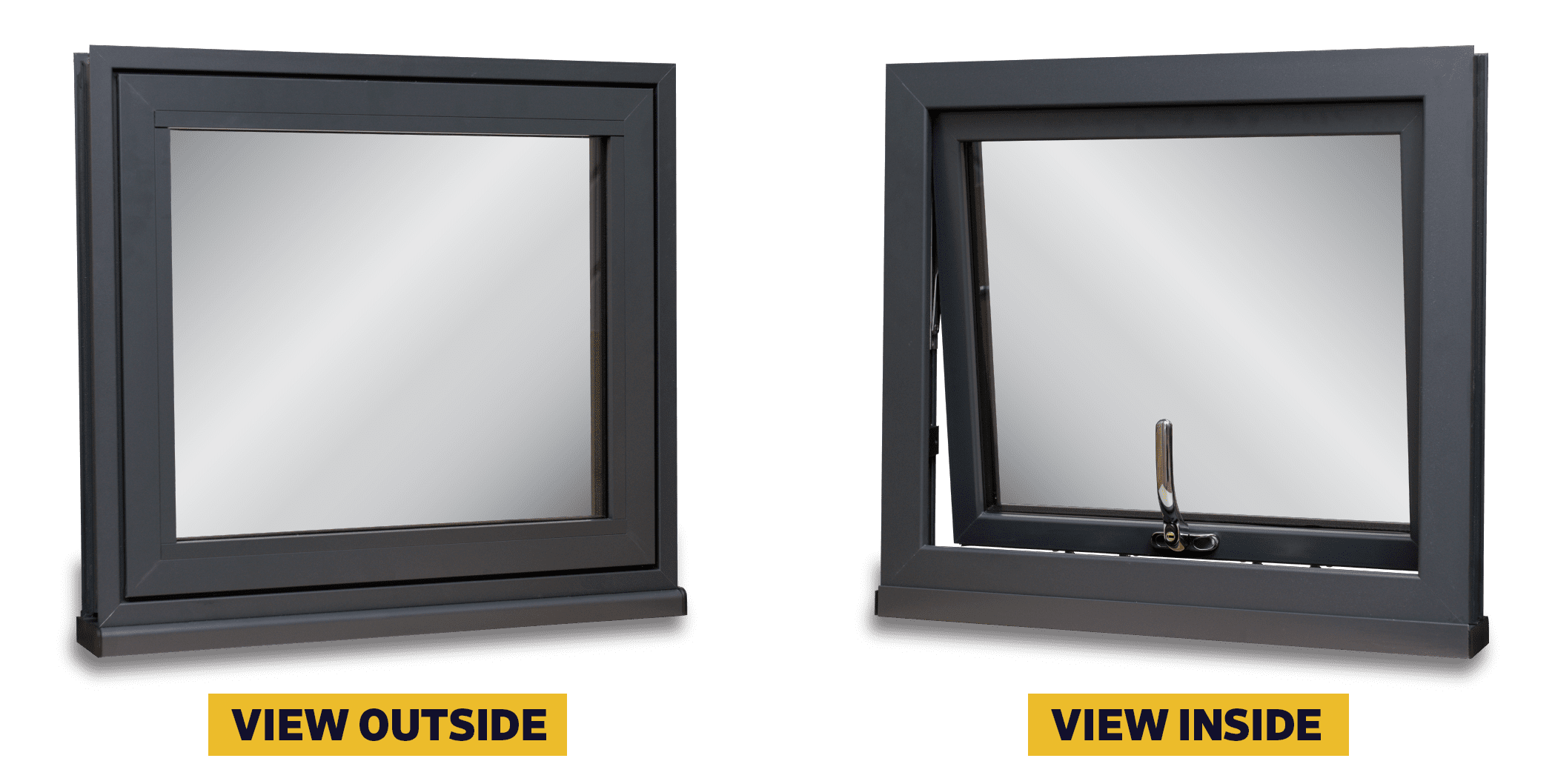 Why choose aluminium?
Affordable Aluminium windows and doors are thermally efficient, contributing to a reduction in the cost of heating bills. Warmth and comfort are built in to our window systems.
Aluminium frames will never rot, rust, peel or flake, making them maintenance free. We offer our windows with a 10-year guarantee for your peace of mind – making them a sound investment.
Versatile window systems
This versatile range of profiles can provide many solutions for residential and light commercial applications. It can create traditional casement windows inspired by the elegance and styling of timber products, or contemporary style windows designed for modern homes or offices.
An innovative polyamide thermal break creates a barrier between the cold air outside and the warm air inside. This technology significantly reduces thermal transmittance and enhances the overall u-Value of a product. Our Flush Look Windows are designed to meet the exacting requirements of Document L.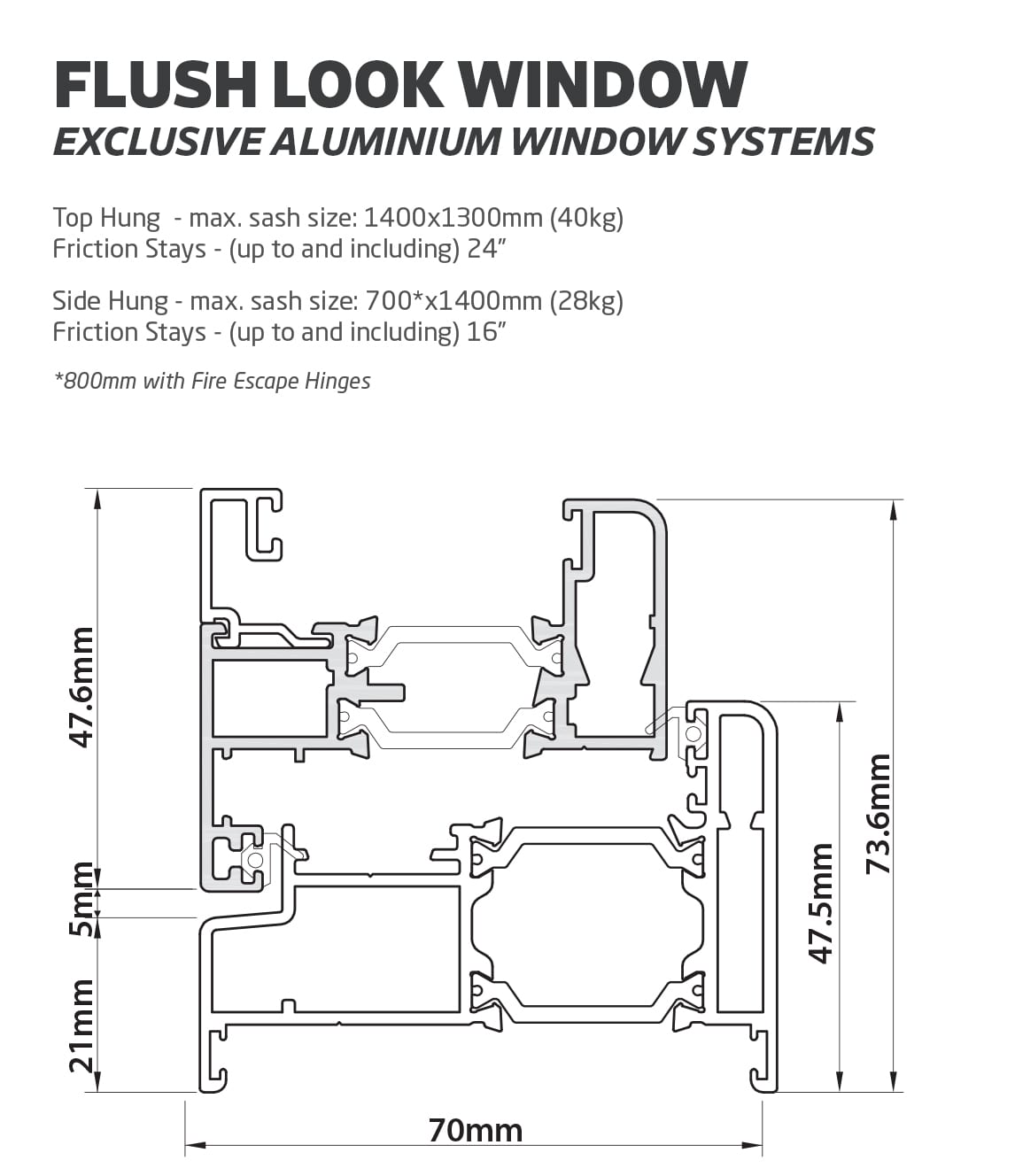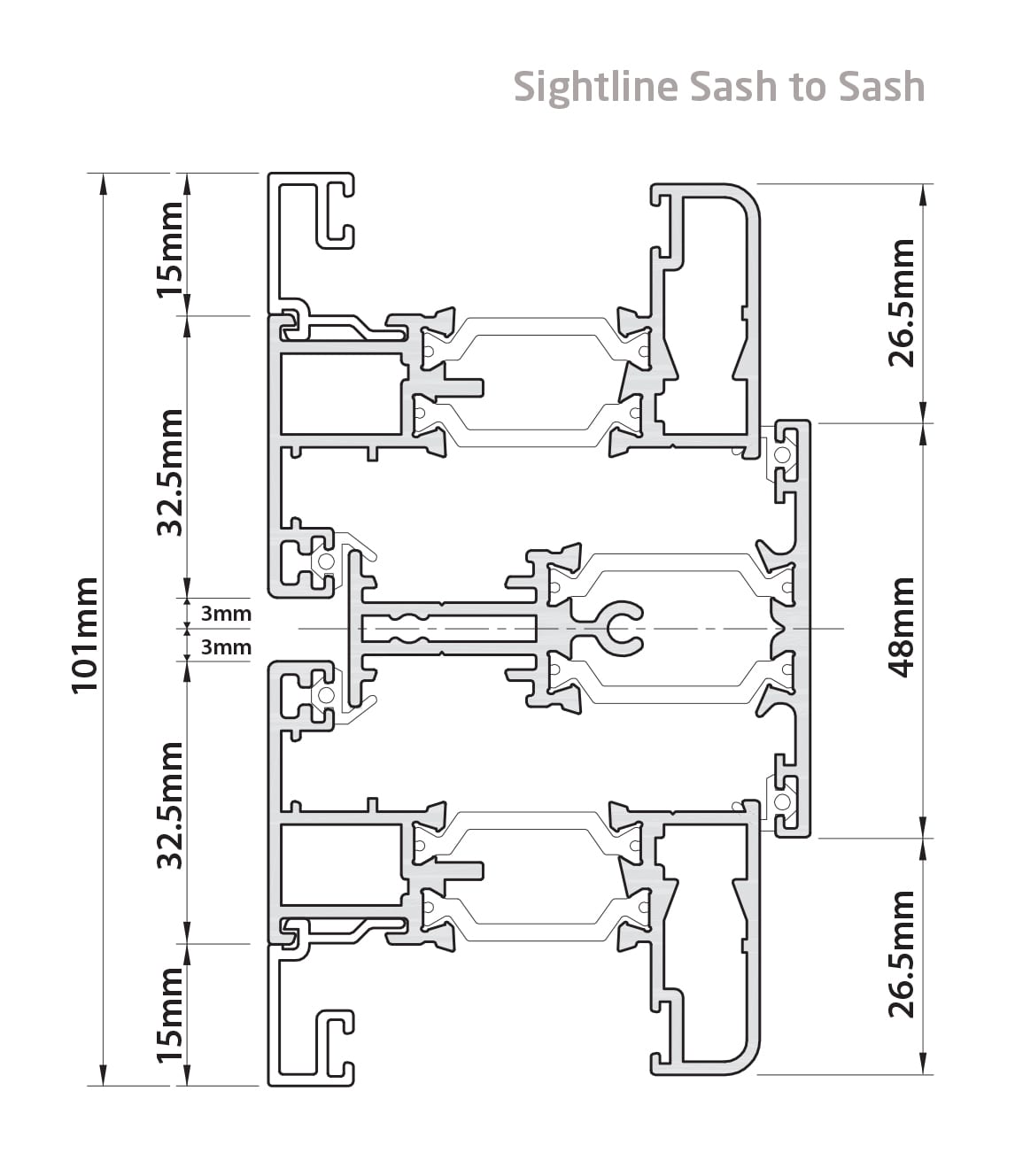 Additional Information
Double and Triple Glazed Units
Single and Dual Colour
Polyamide Thermal Break
70mm Frame Depth
High-Security bi-directional pincer multi-point mechanism with Key Lockable Night Vent Position.
Fully compliant with Doc L of the Building Regulations (Conservation of Fuel and Power).
Compliance with Document Q
Window Energy Rating up to A
Concealed Night Ventilation available where required
Concealed Mullions and Transoms with slim sash to sash sightlines of just 101mm
The in-line Flush Look is a perfect match with our aluminium bifolding doors.