Shop fronts, commercial doors, and curtain wall.
Smart Shopline Commercial Doors and Screens are a proven system that is designed specifically to meet the demands of architects, local authorities and property managers for any commercial project. Certain commercial products can be used to create more architectural looking solutions for residential buildings too.
Shopline is a modular screening system that is rapidly built on site. Designed for the UK climate, fixings on the screens are manufactured from corrosion resistant material to provide protection from both atmospheric and electrolytic degradation.
Smart commercial doors are specifically made for heavy use. Suitable for high traffic, commercial applications, they are very well engineered and will last through persistent use.
The various commercial systems work together, include profiles to accommodate almost any type of door. Hardware has high-security commercial locks and an array of thresholds, including single and double ramp details meeting DDA requirements.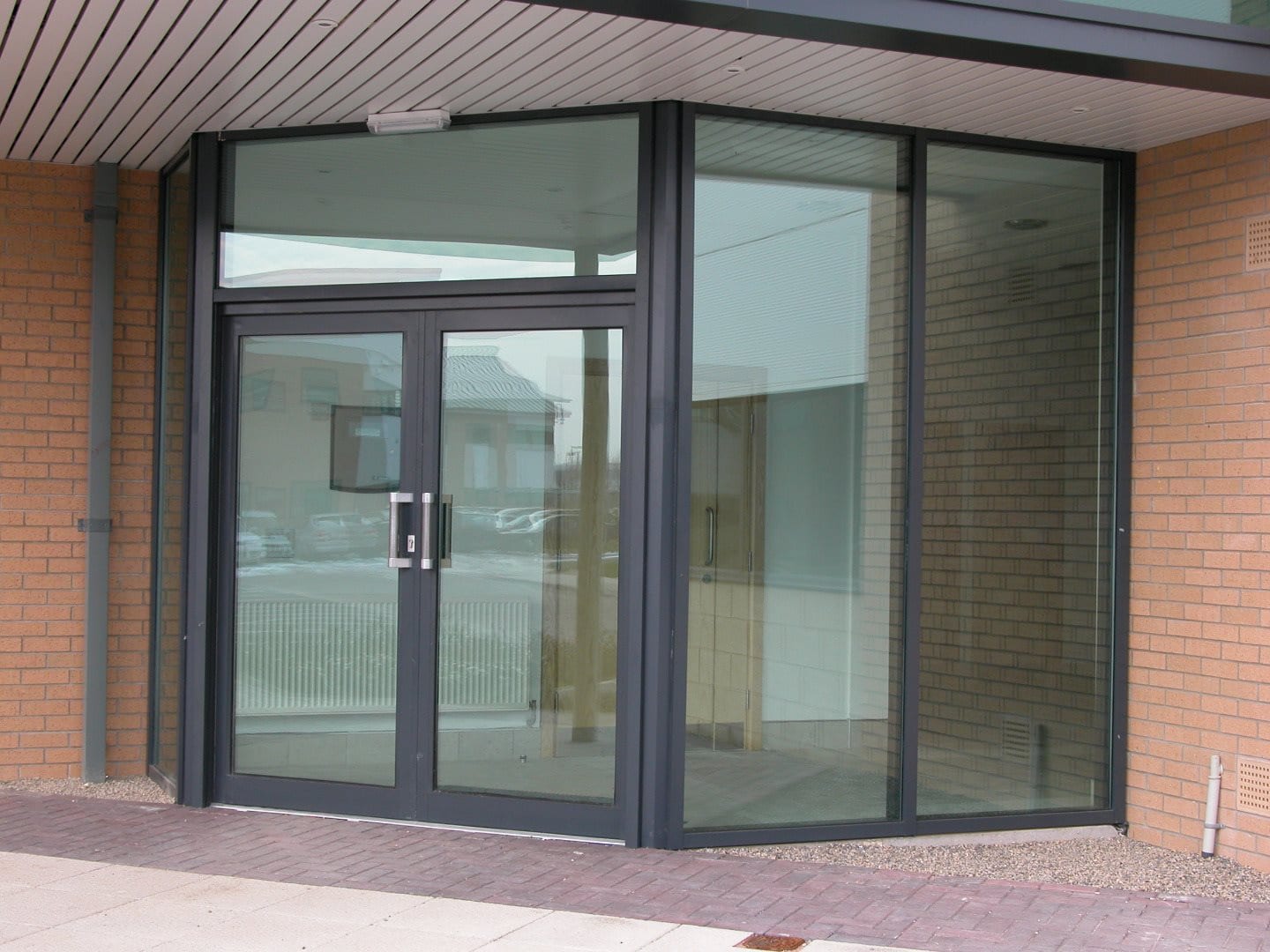 Smart Shopline
The Smart Shopline range has been designed to be robust and durable in high traffic areas whilst also slim-looking with sightlines of just 50mm. It is used for ground floor applications, for example shop windows, shop fronts, and retail display windows.
All aluminium systems can be treated with over 200+ RAL colours that are compliant with Qualcoat standards.
Smart Shopline meets the demands of architects and local authorities, with integrations of heavy duty door systems and a comprehensive range of screening profiles.
Smart Wall and SC Frame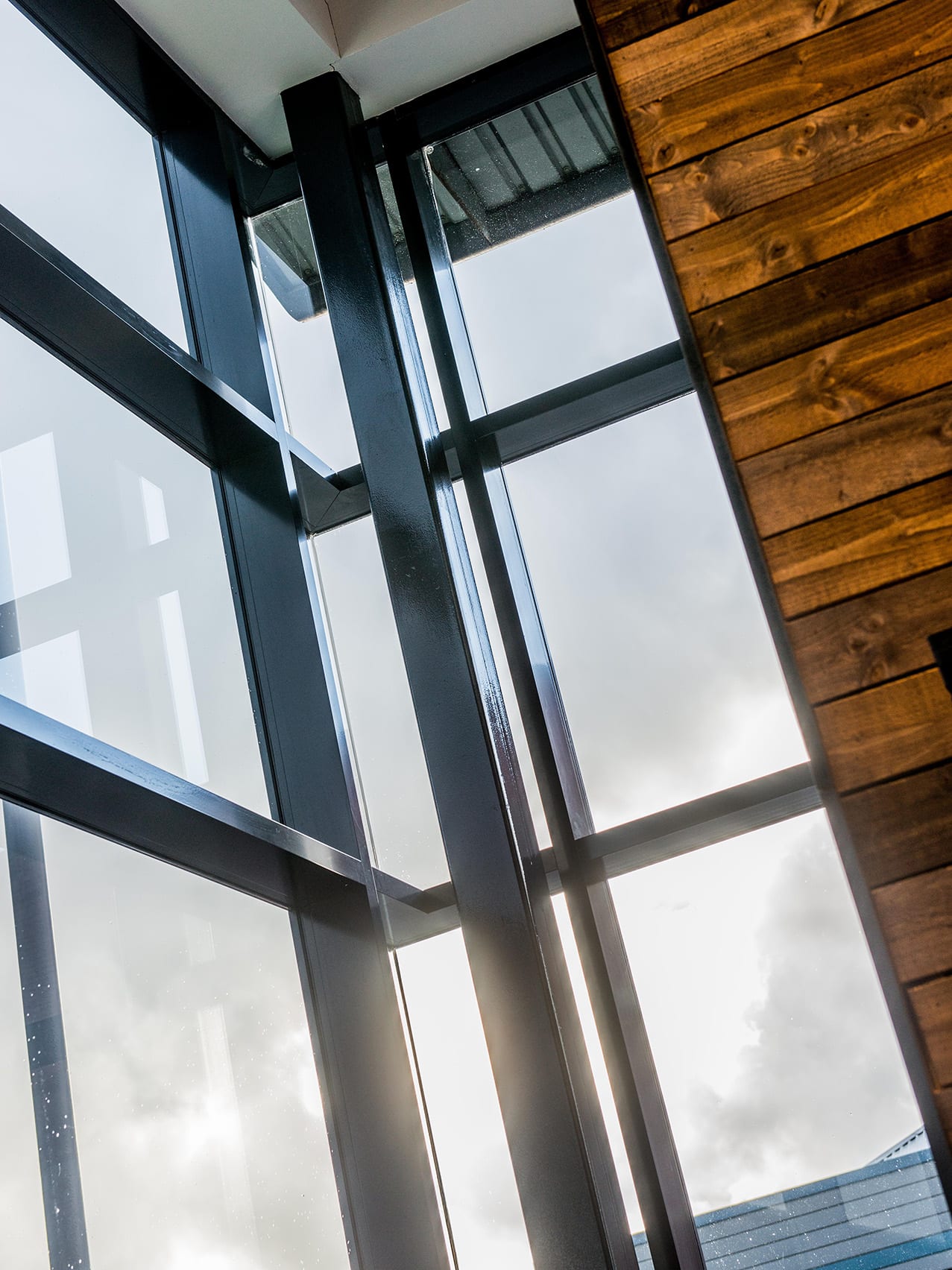 Smart Wall is a thermal shop front screen and door system suitable for all types of ground floor treatment where enhanced thermal performance is required. The system is ideal for use in schools, colleges and other educational buildings.
The SC-Frame is suitable for use on low to medium rise facades including large shopfronts and showrooms. where ease of installing large panes of glass is a pre-requisite. The factory made framework offers the advantage of rapid construction on site with minimal loose components.
Importantly, these durable and robust screen and door systems by Smart also includes a polyamide thermal break. The improved thermal performance ensures compliance with Document L Building Regulations, for Thermal Transmittance.
Commercial Aluminium systems are made for heavy traffic ares like entrances, lobbies and shop fronts. Great looks without any compromise on strength or durability.
Visofold 4000 Commercial Bifolds
Unique slide and fold dual hollow aluminium system. The doors which sit in a rebated frame have an external curved shape with internal beading. Bottom wheels and top glider are safely concealed within a dedicated floating mullion with the door leafs being joined by a butt type knuckle hinge.
Used commercially in a bar, café or restaurant, Visofold can create a glazed screen that allows in the maximum ingress of light in inclement weather, and will also easily glide to open up an entire wall in warmer weather. Visofold doors offer a choice of opening configurations to suit any application.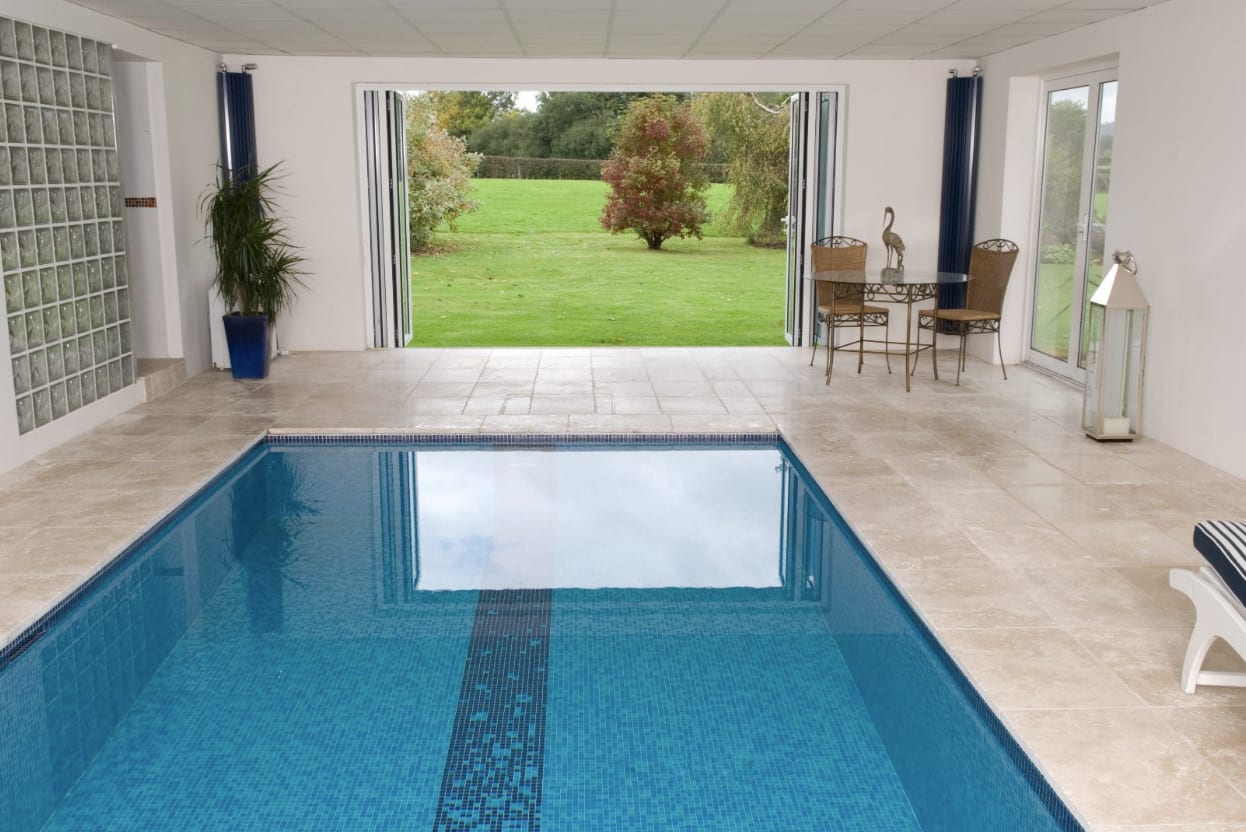 Commercial Systems
Double and Triple Glazing
Enhanced Weather Performance Options
Systems with Thermal Break
Powder coatings in any RAL colour
Document L compliant
Accommodate integrated commercial swing doors
Shopline Doors available with range of thresholds and pivots to hold heavy duty doors.
Electronic strike locking mechanisms available
Secure access control, ideal for schools, offices or apartments